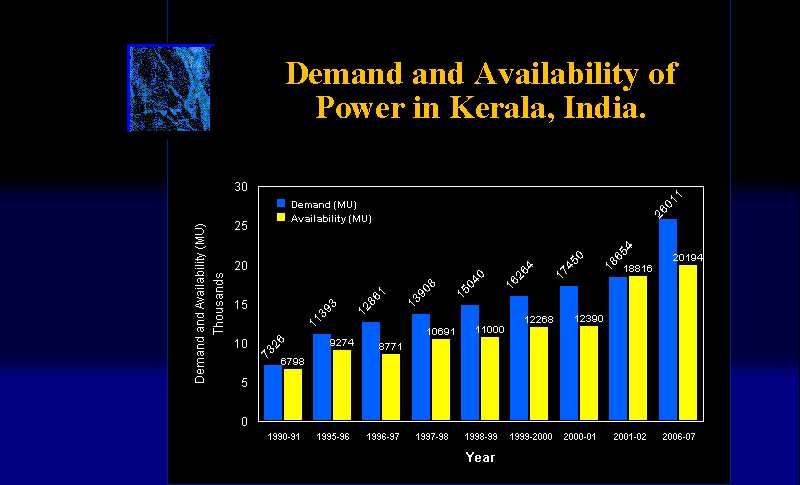 ---
Demand was estimated on the basis of the 14th national power survey. Future availability was calculated on the
assumption that all ongoing hydrolectric and thermal projects will be completed in time. Actuals varied.



Update





According to the 17th Electiric Power Survey by Central Electricity Authority, the demand is estimated to be 15112 million units in 2010-11 and 16345 million units in 2011-12; whereas the Kerala State Electricity Board estimated the demand to be 18077

million units

in 2010-12 and 19230 million units in 2011-12. These show that earlier projections as appearing on the graph above were belied.